UNIQUE DESIGN FEATURES MAKE PHOENIX WHIRLPOOLS STAND APART FROM THE REST:
V-Jet system fully drains the bath every time
Phoenix Dry-Run Pump Protection means the system can't run without water
All airpool jets are made from low profile chrome-plated solid brass and non-return valves prevent unseen water sitting in pipes
Variable three-speed airpool blowers allow finite adjustments to customise your bathing experience
An optional inline heater can maintain a consistent water temperature during bathing
All Phoenix systems are manufactured in our Yorkshire production facility and come fully guaranteed including our engineer back-up service
Additional, easy-to-use lighting features can enhance your bathing experience with underwater, rotating and coloured light options.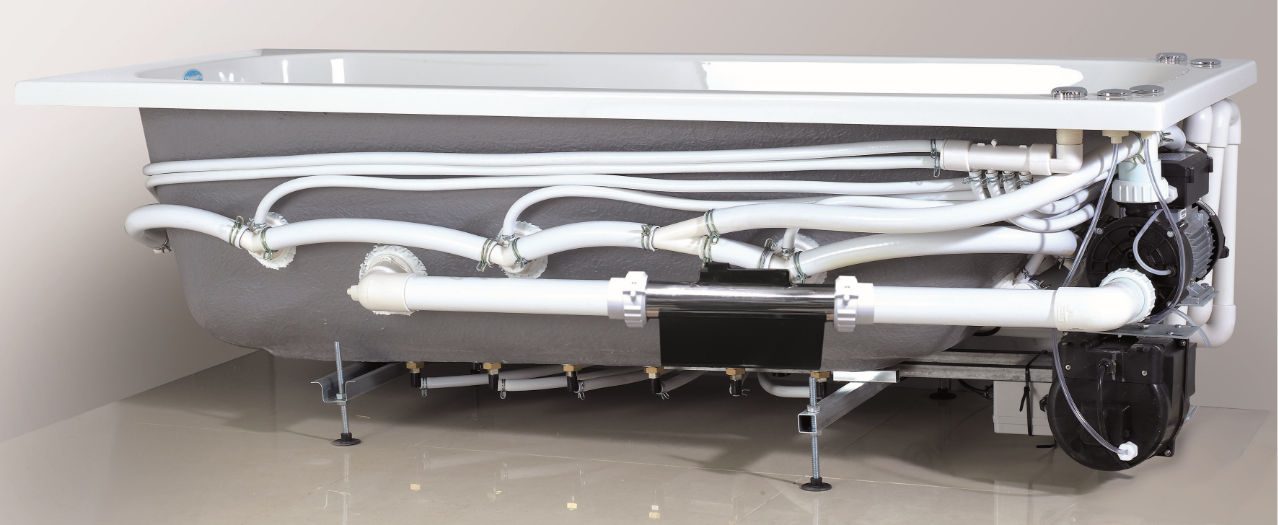 Often mistakenly thought to be the reserve of only the rich and famous, whirlpool and airpool systems are luxurious, affordable and definitely one of the finest investments you could make in your personal and family well-being.
Developed from years of experience and using the latest technology, each system has been carefully designed to ensure maximum benefit with long lasting reliability.
With a choice of 3 high performance whirlpool and airpools to choose from, each individual system is manufactured specifically to suit your chosen bath.
For unrivalled choice in customised bathing luxury simply follow our guide on the next page to discover the features and extras each system can provide. With our wide range of options, all you need to do is sit back and relax…