Marabese Ceramics are the Phoenix Showroom of the Month – July 2021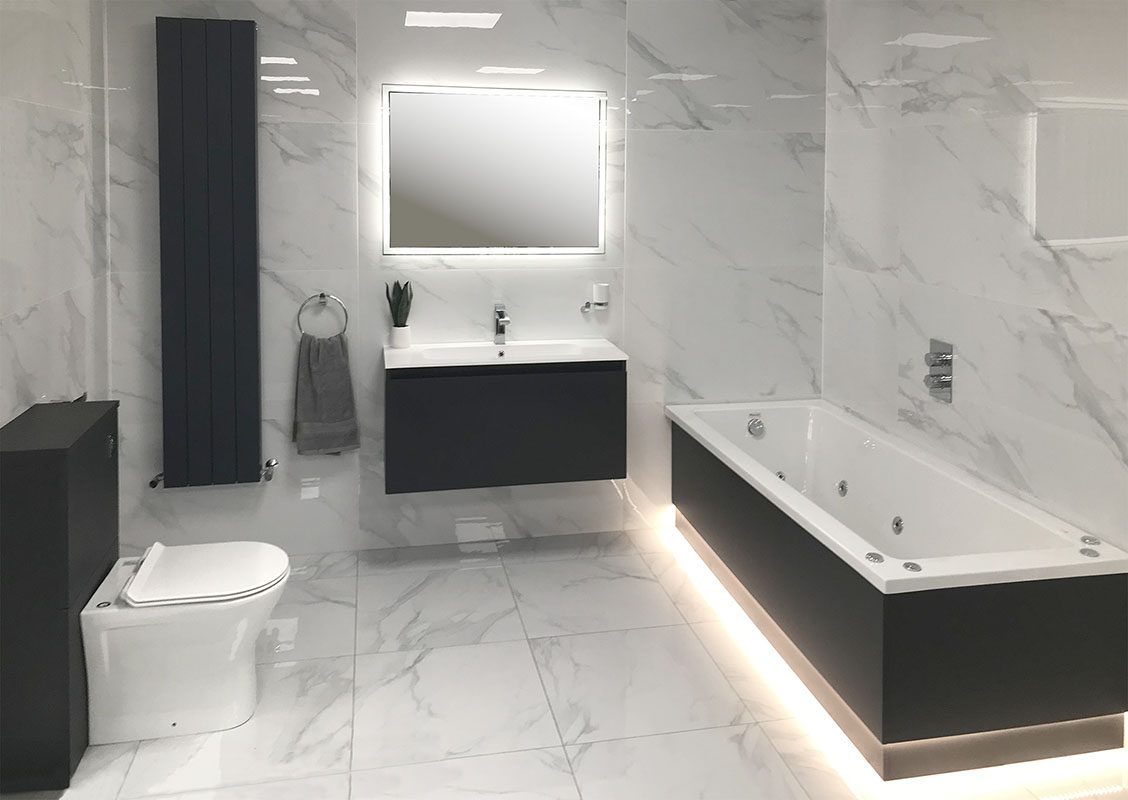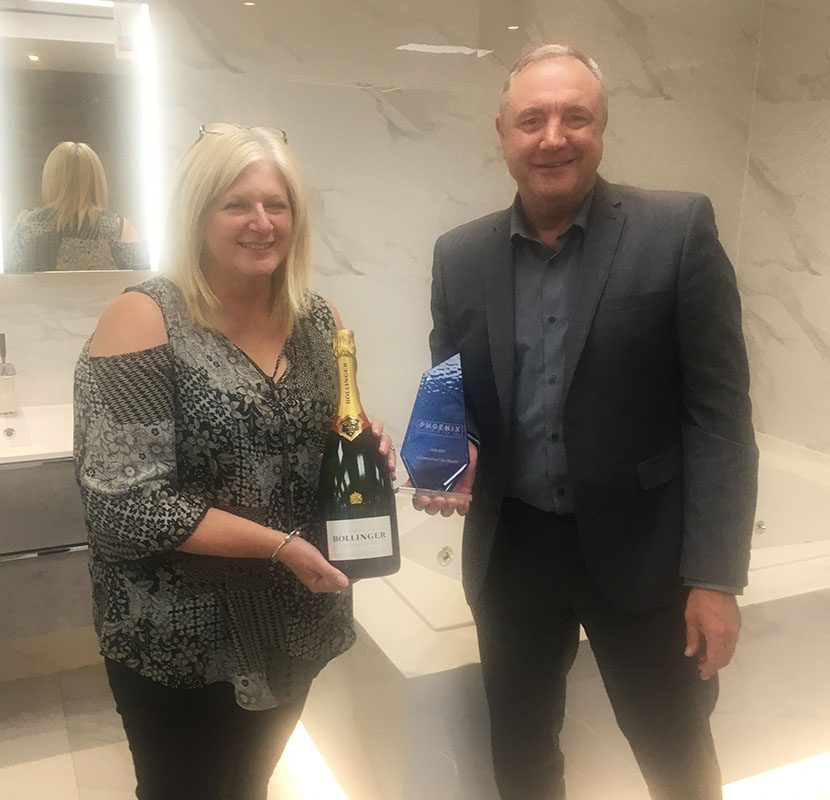 Marabese Ceramics are the recipients of the July 2021 Phoenix Showroom of the month. Marabese is a family run company which started trading  in 1992 as 'Discount Tiles' at the Spirella Building in Letchworth. Now operating across 3 stylish showrooms in Letchworth, Milton Keynes and Bedford the company has become the place to buy bathrooms, kitchens and tiles from in the region.
Marabese can plan and install your project, and have specialist staff in place to project manage the whole process for you.
Our Business Development Director, Jason Wilkinson, said of Marabese "These are one of the easiest, most down to earth customers we have. Their expertise and commitment to the Phoenix brand means that this is a partnership that works to the benefit of all concerned. It is a pleasure to see how the business between our two companies has grown, and I am sure that this will continue to flourish."
Pictured receiving the award from Jason Wilkinson is Barbara Babb, Showroom Manager of Marabese Bedford.
Phoenix products can be viewed in all 3 Marabese showrooms.