Bansals, Birmingham are the Phoenix Showroom of the Month – August 2023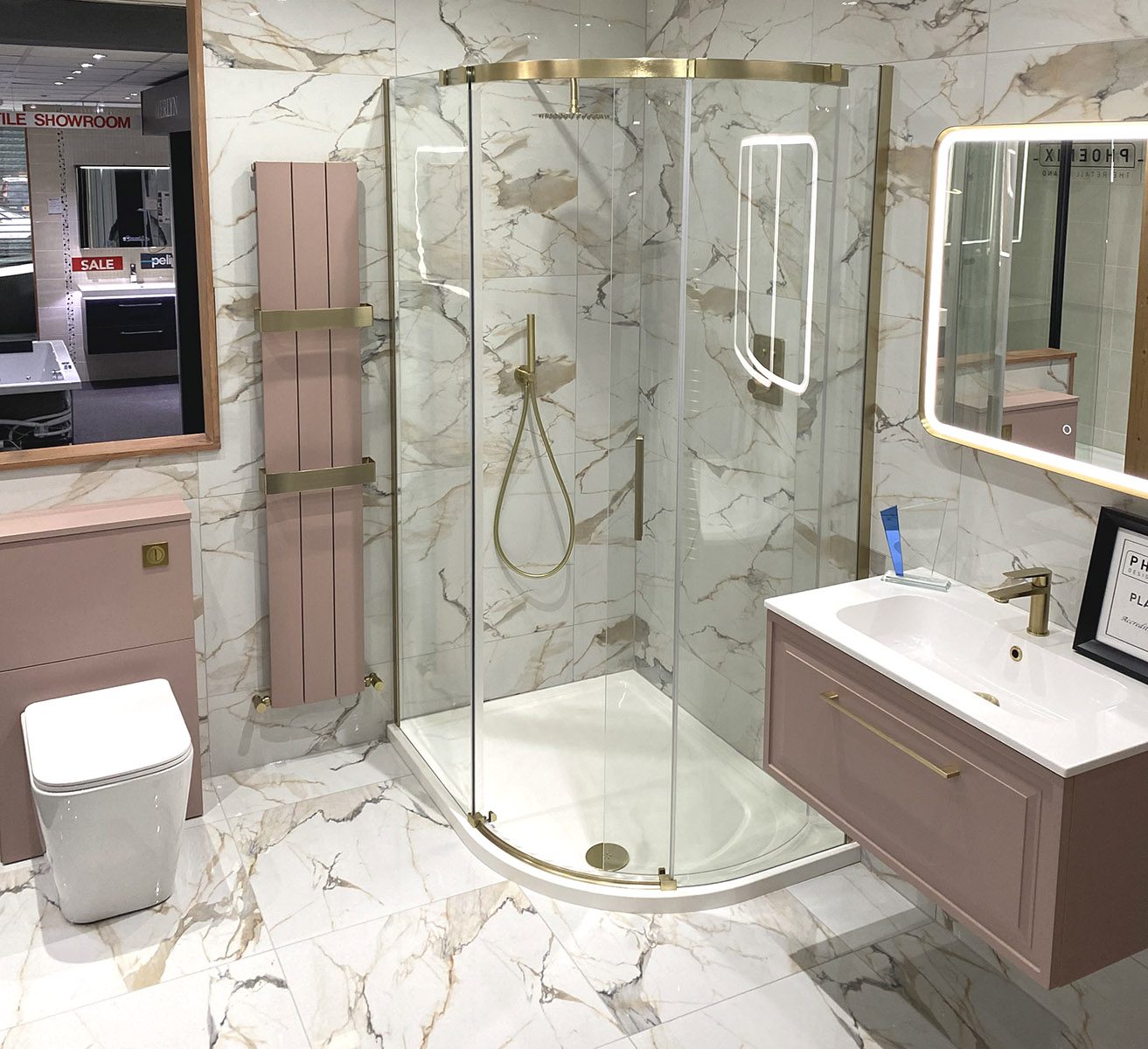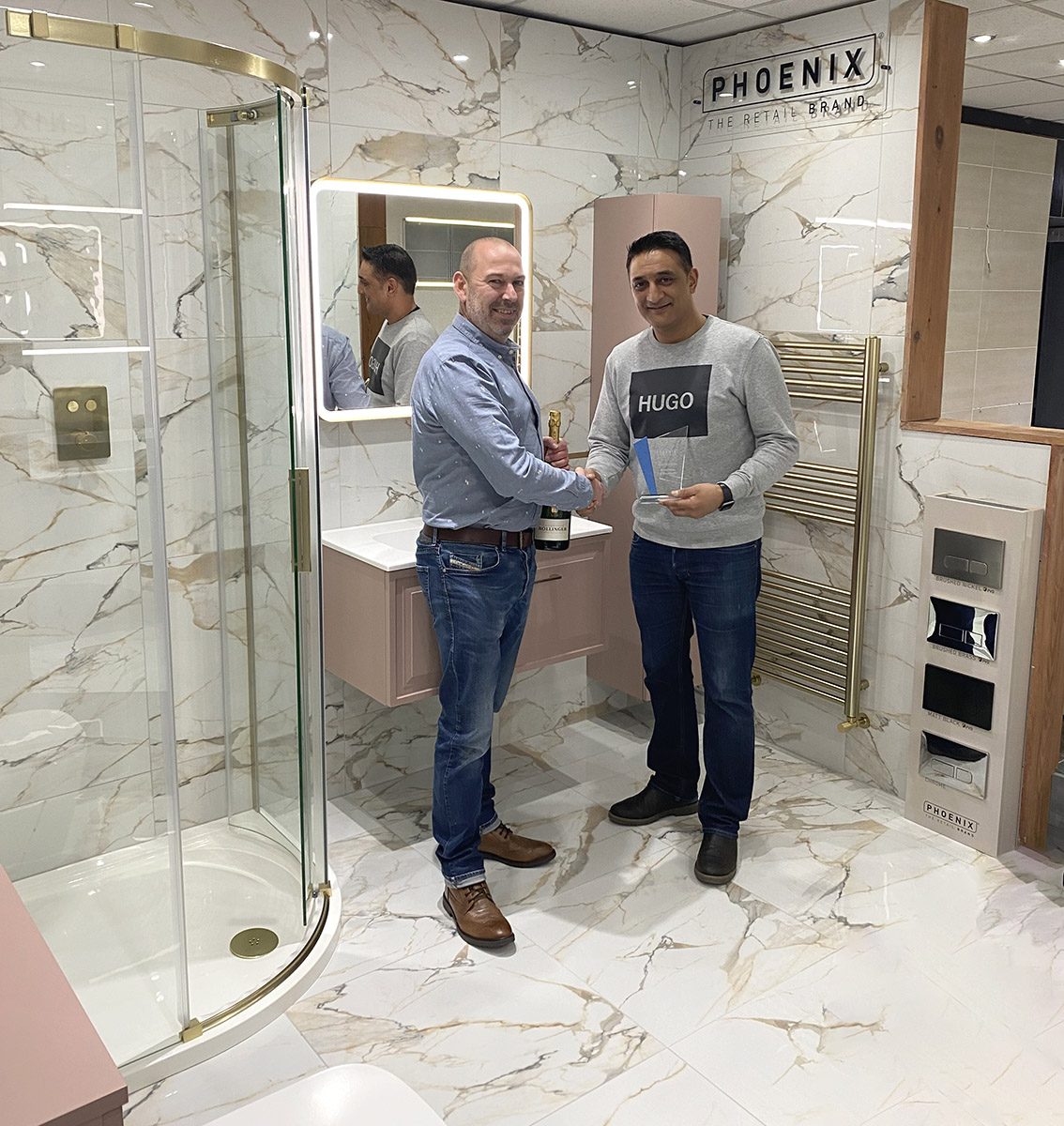 Bansals Bathrooms have been a very loyal customer of Phoenix for a couple of decades and Adrian Thomas, our Commercial Director, was proud to present Jack Bansal with the showroom of the month award for August 2023.
Having recently committed to some additional stunning displays, Jack has seen the benefit of a protected trading area with product that offers superior quality and on-trend product designs. Congratulations to the team at Bansals.