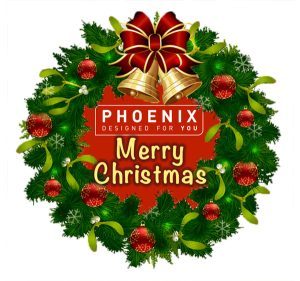 Phoenix will close for Xmas on Thursday 23rd December 2021 at 12pm and re-open in the New Year on Monday 3rd January 2022.
Please ensure any orders that are required before the break be with us no later than Tuesday 21st December for Mainland UK orders, Thursday 16th December for Northern Ireland orders, and Wednesday 15th December 2021 for Eire.
We would like to thank you for your business during 2021 and wish you all a Merry Christmas and a Prosperous New Year for 2022 from all at Phoenix.
Thank you.